Infectious Disease Specialists
Lyme Disease and other Tick-borne Diseases
Call our office for an appointment to be tested, if you suspect that you may have Lyme Disease or some other Tick-borne disease.
We will schedule you to have your blood drawn, with test results back in 24- 48 hours.
There are over 300,000 people diagnosed with Lyme Disease every year. However, we can also test for other tick-borne diseases which are common in this area. Many of the symptoms are very similar!
Patients suspected of having Lyme Disease may have a Panel of tests performed for a variety of tick-borne diseases common to the Northeastern United States.


Fecal Microbiota Transplantation for Clostridium difficile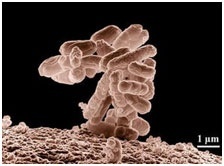 "Clostridium difficile" infection of the colon may cause colitis (bowel inflammation), fever, and/or diarrhea. "Fecal Microbiota Transplantation", offers an alternative therapy to patients who have suffered recurrent infection despite receiving standard oral antibiotic therapy. Many studies, have shown a high cure rate with low relapse rate.¹

FMT is a procedure whereby stool (fecal bacteria) is donated from a healthy individual and instilled into the patient. This process restores the colonic microflora by using healthy bacterial flora to replace or "crowd out" the harmful Clostridium difficile bacterium.
Call and schedule an appointment with Dr. Donald K. Marcus.

1. Burke KE, Lamont JT (August 2013). "Fecal Transplantation for Recurrent Clostridium difficile Infection in Older Adults: A Review.". Journal of the American Geriatrics Society 61 (8): 1394–8.

Information for Patients having FMT:


Treatment of STI's (Sexually Transmitted Infections)
Dr. Diyva Sareen is now conducting a STI (Sexually Transmitted Infections) Clinic on Thursday mornings. Some of the Bacteria, Fungus and Parasites that may be transmitted are HIV, Herpes Simplex Virus (HSV), Human Papilloma Virus (HPV), Chlamydia, Syphilis, Gonorrhea, Candida, Viral Hepatitis, and Trichomonas.
(CDC) There were more than 2 million new cases of Syphilis, Gonorrhea and Chlamydia diagnosed in the US in 2016. Since only these three STD's and HIV are required to be reported to the CDC, it is estimated that when herpes and the dozens of other sexually transmitted diseases are included, there are more than 20 million new cases of STD's every year, with at least half occurring between the ages of 15-24.
(CDC) Human Papilloma Virus is the most common STD in the United States. It is estimated that there are 79 million Americans (in their late teens and early 20's) infected with HPV.